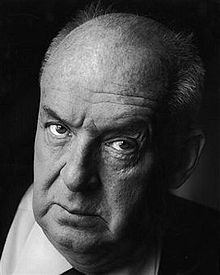 Welcome to the Nabokov pages of Wesleyan University. This is a meeting place for past, present, and future participants in the course Nabokov and Cultural Synthesis, which is offered every second year. It provides links to major sources of information for the Nabokov enthusiast as well as announcements of relevant current events. The spiraling outward of relevant sources is potentially infinite; we limit our links to English literature and Russian literature as Nabokov's principle thesis and antithesis yielding the cultural synthesis his oeuvre represents.
How to write a motif study, a subtext analysis, a peer review.
A regular assignment in the course is to write a paraphrastic translation of Pushkin's Eugene Onegin into contemporary America. Anyone is welcome to submit one.
Over the years we will collectively create a motif bank, posting occurrences of a motif, its contexts with page numbers, and our interpretations of its use.
Key poems, in literal translation where necessary, listed by language.

Examples of final projects from past Nabokov seminars.
Nabokov & Cultural Synthesis offers an annual Grainball Prize to the best hypothesis explaining the Rita passages in Lolita.
Address any queries and/or submissions to Priscilla Meyer